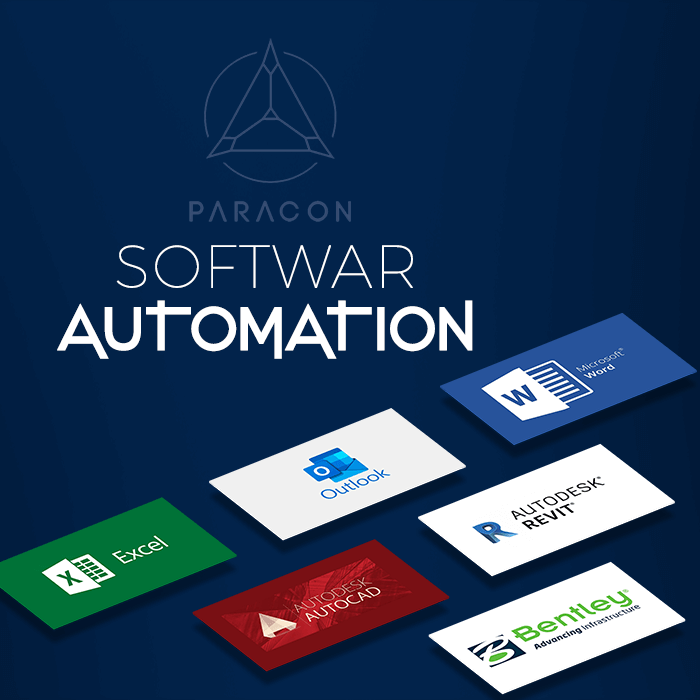 Software Automation
---
Software Automation - Streamline Your Business Processes
Drive productivity and Accuracy with Automated Solutions
Performing tedious, repetitive tasks is incredibly time-consuming, expensive, and leads to errors, creating inaccurate internal data.

Implementing automated systems in your workflow will save time and generate more precise information.
Paracon provides top-notch software automation services to help businesses streamline their processes and improve efficiency. Our team of experienced developers has the skills and expertise to create custom automation solutions that can automate repetitive, time-consuming tasks, and eliminate human errors.
Our software automation services include:
Automating data entry, data processing, and data validation tasks
Automating repetitive manual tasks such as data exports and imports
Automating workflow and document management processes
Automating business processes such as accounting and inventory management
Automating test processes and test data management
We can automate a wide range of software applications, including:
Microsoft Office Suite (Word, Excel, PowerPoint, etc.)
ERP systems (SAP, Oracle, etc.)
CRM systems (Salesforce, Dynamics, Bitrix, etc.)
Engineering software (Autocad, Revit, Aecosim, etc.)
Custom software applications
Our automation solutions are designed to be user-friendly and easy to integrate with existing systems. We work closely with our clients to understand their business processes and provide solutions that are tailored to meet their specific needs. We also provide ongoing support to ensure that the automation solution is functioning properly and to make any necessary updates or changes.
Choose our software automation services to streamline your business processes, increase efficiency, and improve your bottom line. Contact us today to learn more about how we can help.